Serving Dayton Since 1963!
North Dayton Garden Center
Welcome to North Dayton Garden Center & Nursery – where we have over 50,000 Trees and Shrubs and A Million Plants A Year! Stop by today to see Dayton's largest selection of "HomeGrown" House plants and bonsai trees.
At North Dayton Garden Center, we nurture our inventory with great care, until you are ready to take over. We are proud to offer one of the largest varieties of unique plants, annuals, vegetables, perennials, trees, shrubs and garden supplies in Dayton!
"…and remember, we're open 7 days!" – Pete and Rick Kossoudji
Help Wanted
We're looking for "Plant Savvy People"!  Positions are now open for Summer and Fall work.  Ask for Rick.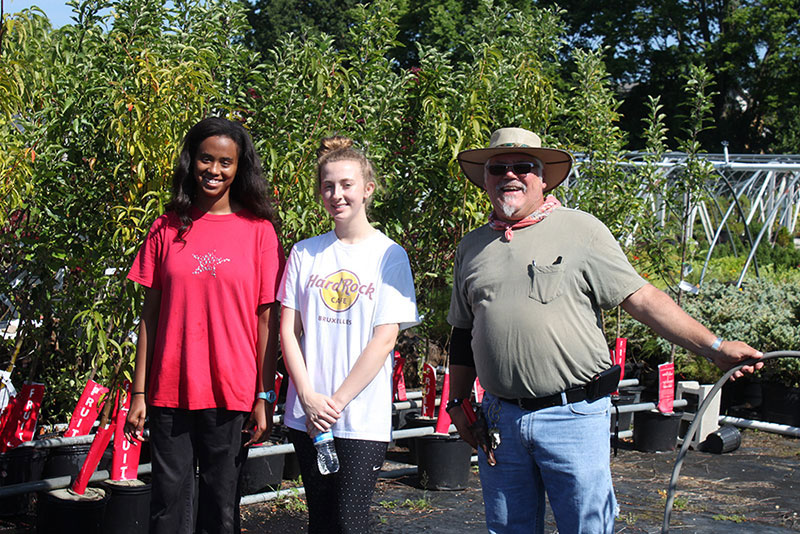 Made in the Shade
Our shot of the week:
Pete & Rick Kossoudji in the tree area!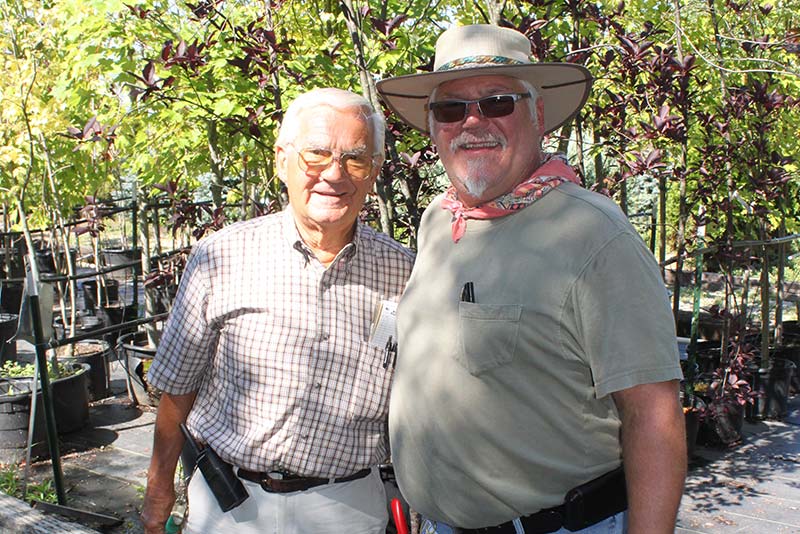 Coming Soon… Our Amazing Mums
Rick is growing 3000 mums for this Fall at North Dayton Garden Center! Watch how we grow our mums, right here in Dayton Ohio!